Flora Hospitality, Dubai
Friday, March 24 – Friday, March 25, 2017
Abstract Submission Deadline: December 31, 2016
Registration Deadline: January 31, 2017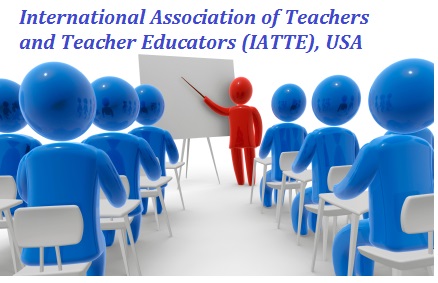 Join the conference and be a part of global interaction with latest research findings on educational studies.
International Association of Teachers and Teacher Educators (IATTE), USA with the faculty support from the University of Wisconsin-Madison, USA and the University of Leeds, UK are pleased to announce International Conference on Educational Studies (ICES), 2017 to be held from 24-25 March 2017 at Flora Hospitality, Dubai, UAE.
International Conference on Educational Studies, 2017 will be held along side International Conference on Teacher Education in the Muslim World (ICTEM) 2017, International Conference on Language Teaching and Learning in the 21st Century (ICLTL) 2017 and International Conference on Interdisciplinary Social Sciences (ICISS) 2017. Hence registration for one conference will allow you to attend any of the other conferences at the same venue.
This year's Conference Theme is: "21st Century Educational Research: Bridging the Gaps in Less Commonly Researched Agendas"
The International Conference on Educational Studies, 2017 invites novice and experiences educational researchers, teachers, teacher educators, educational administrators, policy makers and other stakeholders from around the world to submit papers addressing the broader theme of the conference. The submissions can be based on original completed research, ongoing research, preliminary findings, and/or conceptual and theoretical discussions.
The conference will address the following streams:
Analysis of agendas in educational research
Research Paradigms
Educational Research: Past, Present and the Future
Teaching and Learning in the 21st century
Teacher Education
Role of Technology in 21st Century Teaching and Learning
Educational Innovations
Educational Psychology, Guidance and Counselling
Assessment of Teaching and Learning
The following themes related to educational studies:
Teaching and Learning, Learning Theories and Teaching Methodologies, Educational Psychology, Philosophy of Education, Sociology of Education, Special Education, Literacy, Primary, Secondary and Higher Education, Educational management, Leadership and Management, Educational Research, Curriculum and Instruction, Educational Change, Teacher Education, Pre-service and In-service Teacher Education, Teaching Practice and Internship, Professional Development of Teachers, Teacher Educator and Trainer Trainers, Distance Education, Teacher Education through Distance Education, Virtual Education, Investment in Education and ant other areas related to Educational Studies.
Conference Proceedings: If your abstract is accepted and you have registered for the conference, your abstract will appear in the abstract book which will be published online on our website. If you want to include your paper in the conference proceedings, please submit your full paper by the deadline which will be communicated to you later.
Publication: In case you chose to publish your paper in special issues of one of the research journals published by the International Association of Teachers and Teacher Educators (IATTE), USA, it will require further review and may take around six months to complete the process. Publication in the journals will be based on the peer-review report and you will be asked to follow IATTE for further updates.